Sharon & Tom McAuliffe: Next Stop Paradise of Keller Williams Realty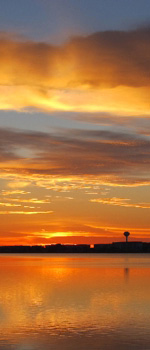 We met in Florida, have been married for 25+ years, and are delighted to live on the beautiful Emerald Coast of Northwest Florida. We are members of the Greater Fort Walton Beach Chamber of Commerce, and enjoy volunteering to support our community. We enjoy boating and water sports, and are both PADI certified divers.
We have been in real estate for many years, specializing in residential sales including first-time homebuyers and new construction, as well as waterfront homes and condos. Sharon has earned her Graduate Realtor Institute designation (GRI), and Tom has completed GRI 1 and carries the New Home Ambassador designation. We are both Certified Military Housing Specialists.
We are excited to offer our considerable combined experience in interactive marketing, ecommerce, photography, videography, writing, sales and service. As sales associates with Keller Williams Realty Emerald Coast, we look forward to being of maximum assistance to you.
Call us at 888-332-5553 or email RealEstate@NextStopParadise.com today to discuss your real estate needs!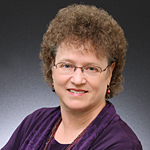 Sharon McAuliffe
Born and raised in Southern California, I graduated from the University of Redlands and completed a Master's Degree at the Monterey Institute of International Studies. After working in both the cruise and hotel industries in the San Francisco Bay Area, I found my niche at an internet start-up in the hospitality space, combining my love of travel with my technical savvy. I worked for various property management and vacation rental companies in the Bay Area and Hawaii, then here on the beautiful Emerald Coast of Northwest Florida, before deciding on real estate as my second career. I look forward to leveraging my experience and the current ideal market conditions to support your homeownership or investment dreams!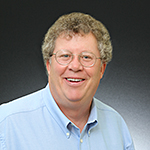 Tom McAuliffe
As a former member of the US Navy's Combat Camera Group, I was stationed at NAS Pensacola for 4 years and fell in love with the Emerald Coast. I've been involved with entertainment for more than 30 years both in front of and behind the microphone, working in radio and television. Before moving from Hawaii to the Fort Walton Beach area, I worked at the Hawaii State Legislature and was Communications Director for The Grassroot Institute, a political research organization. I am excited about real estate because I get to help you find your special place in the sun!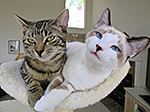 Tiberius and Gigi
This is Ty and Gigi when they still fit onto their perch together! Ty and Gigi came to us from the local PAWS rescue shelter, and have been like brother and sister since. They play rough-and-tumble and chase each other around the house, then cuddle up together for their afternoon nap. We love them so!